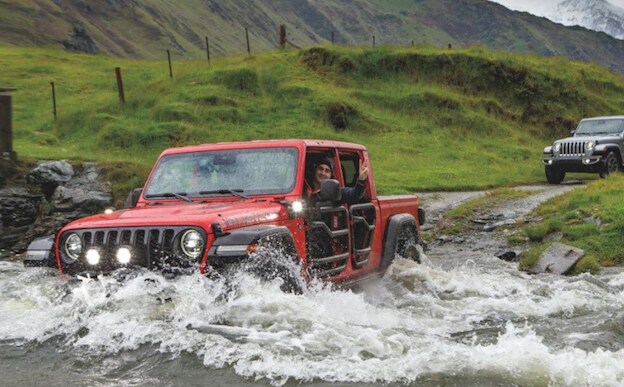 Schedule Service at Ourisman Jeep Bethesda
Are you the proud owner of a Jeep? Are you looking to increase its off-road capabilities so that you can get out of the urban jungle of Chevy Chase, Silver Spring, Rockville, Arlington, Potomac, Alexandria, or Rosyln and into gorgeous nature that Maryland and Virginia have to offer? Or would you like to improve the overall look and feel of your Jeep? If so, our Ourisman Jeep service center is here to explain how a Jeep lift kit can turn your vehicle into a stylish and incredibly capable off-road machine in no time!
What is a Lift Kit?
A lift kit is a combination of parts that allow larger springs and shocks to be used for the purpose of increasing the overall height and ground clearance of your vehicle. Of course, there are a variety of Jeeps that are capable of conquering uneven terrain immediately after being driven off the lot, but they won't be able to clear every obstacle in their path. By pairing a larger wheel and tire package with a lift kit, your vehicle's height will increase, leading to maximized off-road capability.
Why Add a Lift Kit to Your Jeep?
Form or function? A lift kit adds personality and attitude to your Jeep that allows it to stand out for everyone to see, effectively making your Jeep more unique than the masses. A lift kit can also provide your Jeep with the capability to navigate more difficult terrain better than any other vehicle on the road today.
Whether it's for off-roading purposes or simply aesthetics, your reason for lifting your Jeep will dictate what type of lift kit you install.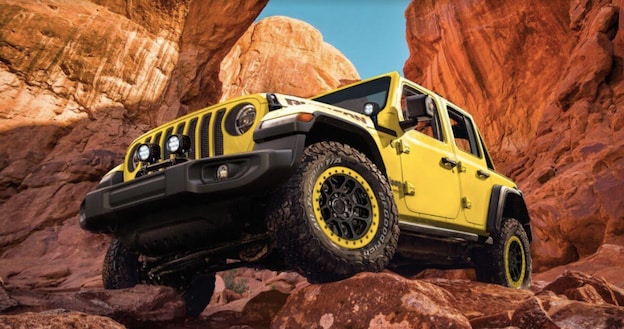 Why an OEM Mopar Lift Kit?
If you're looking to have your vehicle lifted, we highly recommend the use of an OEM Mopar lift kit. When purchasing an OEM Mopar lift kit, you can feel confident with the quality of the parts, as they are designed by Jeep to work perfectly with your vehicle without compromising ride quality or performance.
Schedule Jeep Service in Bethesda, MD
If you would like to learn a bit more about the different types of Jeep lift kits that we offer or you're interested in purchasing one and having our incredibly talented Jeep technicians install it for you, please feel free to contact us online or schedule a service appointment for a time and date that is convenient for you! Our sales department is located at 6700 Wisconsin Ave in Bethesda, MD and the address to our Jeep service center is 5410 Butler Road in Bethesda, MD, so stop by and take advantage of our generous list of Jeep service and parts specials or our new vehicle specials!
Schedule Service at Ourisman Jeep Bethesda