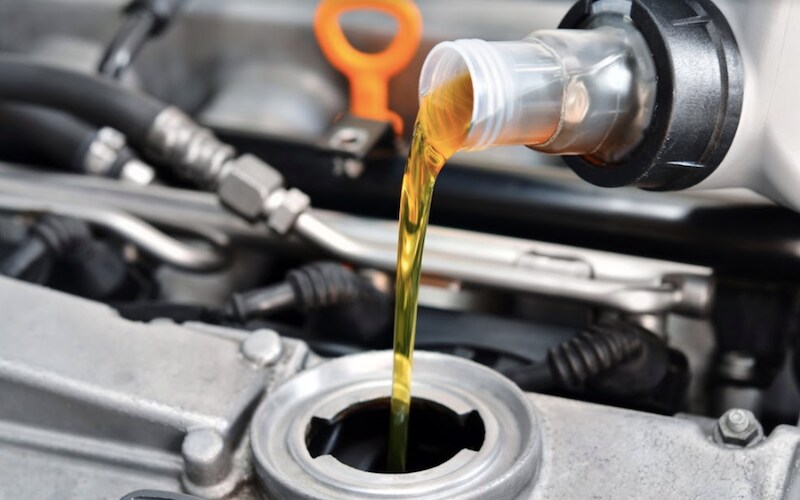 Get Your Jeep's Oil Changed in Bethesda, MD
Regular oil changes are an incredibly important part of routine vehicle maintenance, and we here at Ourisman Jeep believe that Washington DC drivers should have a great location near them for quick, efficient oil changes. If you need an oil change in the Bethesda area, then Ourisman Jeep is the place to go. With the knowledge possessed by our expert technicians, you can get your oil changed and get back on the streets of Alexandria in no time.
Why Get an Oil Change at Ourisman Jeep?
Ourisman Jeep has been a trusted Jeep dealer near Silver Spring, MD, for years, providing incredible new Jeep models to the community. At our dealership, we also provide a great service center for our customers to come back for routine maintenance and repairs. With the help of our expert technicians, genuine manufacturer-approved parts, and other great benefits, you can get your oil changed quickly and efficiently. We here at Ourisman Jeep want you to stay on the road so you can see the monuments and museums of our nation's capital, so be sure to take advantage of our technicians' expertise to keep your Jeep healthy.
Why Are Oil Changes So Important?
You're a Jeep owner, so you probably love cruising around the Chevy Chase area. Whether you're sticking to the streets and heading to local landmarks or ditching the asphalt to kick up some dirt on your favorite off-road trails, your Jeep likely racks up mileage every single day.
If you want to keep your Jeep in the best shape possible so that you can keep adventuring in the Potomac area, then be sure to get regular oil changes. If you don't keep up with your oil changes, then your Jeep's engine may be affected for the worse, resulting in poor performance and a decreased lifespan. If you fail to change your oil for long enough, then you may likely end up with a seized engine, which could result in major repairs.
Schedule Your Oil Change Now!
Getting an oil change near Vienna is easy when you choose Ourisman Jeep! Schedule your oil change online now to reserve your spot in our service center.
Schedule Service