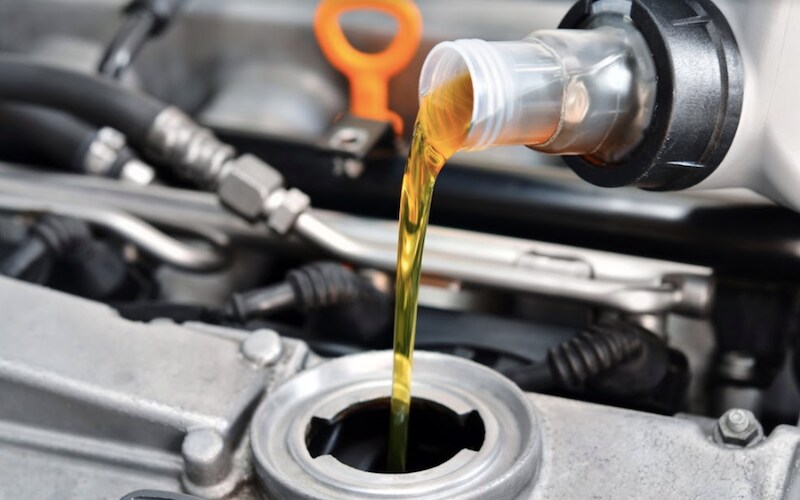 While you may not exactly be fond of the idea of paying for a service that you can't physically see, engine oil is the lifeblood of your Jeep and without frequent oil changes, your motor will begin wearing down significantly. So, you might be wondering; why is it so crucial to have your vehicle's oil changed regularly? Allow our Ourisman Jeep dealer in Bethesda to help!
The Importance of an Oil Change
Have you ever actually thought about what components make up the motor underneath the hood of your Jeep? Engines are built up of a series of moving parts, pistons, and valves operating at high speeds that require proper lubrication to function properly. If you are overdue for an oil change, however, your motor will begin to lack the appropriate lubrication to function properly. If a motor isn't being properly lubricated, it will create excess friction, which, in turn, will eventually overheat your engine and could potentially cause considerable damage. 
While you won't be able to physically feel the effects of an oil change, your wallet may be able to. Oil changes have the ability to improve your Jeep's fuel economy and can save you a sizable amount of money in the long run. Whether your Jeep is lacking the proper amount of oil or the oil happens to be outdated and of poor quality, it will force your engine to work harder than it has to, leading to increased fuel consumption and additional trips to the gas station.
How Often Does my Jeep Need an Oil Change?
The longevity of your engine oil depends on a number of variables, including the vehicle you drive, the type of oil that you used in your previous oil change, your driving habits, as well as a variety of additional factors. Most professionals recommend an oil change every 3,000 miles or three months -- whichever comes first, while newer vehicles on the other hand, usually only require an oil change every 6,000 miles or six months. 
Schedule a Jeep Oil Change in Bethesda
If you're interested in scheduling a Jeep Wrangler oil change, a Jeep Cherokee or Grand Cherokee oil change, or an oil change for another Jeep model, it's simple -- but first, be sure to check out our generous list of Jeep service specials and Jeep oil change coupons! Once you've found the deal that's right for you, simply contact us today or schedule a service appointment online so that our highly-trained Jeep technicians can get right to work! 
Schedule Service