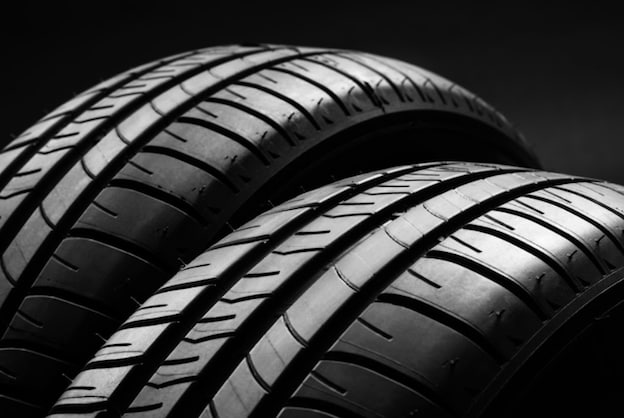 Schedule Jeep Service
If the tires on your Jeep need to be replaced, repaired, or rotated, pay our Ourisman Jeep service center serving Bethesda, Washington DC, and Chevy Chase a visit today.
When Should I Replace My Jeep's Tires?
Are your tires properly inflated to match their recommended PSI? If not, our Jeep service center wants you to know that this is important and will go a long way in keeping you, your passengers, and other Maryland drivers safe; and it's the very first step to ensuring that each road trip or commute is as safe as the last. Unfortunately, even if you've kept your tires at their correct PSI, they are subject to natural wear and will eventually need to be replaced at one point or another. To prevent a dangerous loss of traction, a slow leak, or a complete blowout, be sure that you are regularly inspecting the tread levels and overall condition of each of your tires. 
Some examples of wear and tear signs you should pay close attention to include:
Tread depth
Treadwear indicator bar
Cracks in the sidewall
Bulges and blisters
Too much vibration
The Importance of Your Jeep's Tires
Your tires play a vital role in your Jeep's overall performance and safety, and for this reason, it's imperative that you pay close attention to their condition and receive proper tire maintenance when needed. Here at our Jeep service center, we offer a state-of-the-art facility, as well as a staff of highly-trained Jeep technicians that can take care of your vehicle's tire needs. Whether it's in the form of a patched-up flat tire, a complete replacement of all four tires, or a routine tire rotation, leave it up to our Ourisman Jeep team to get the job done expeditiously and at a cost-effective rate. 
Schedule Jeep Service in Bethesda
If you would like to schedule a service appointment or you're interested in hearing more about our Jeep tire services, please feel free to contact us online or pay us a visit here at Ourisman Jeep. Our service center is conveniently located at 5410 Butler Road in Bethesda, MD, and we proudly serve shoppers and motorists from Washington DC, Chevy Chase, Silver Spring, Rockville, Arlington, Potomac, Alexandria, Roslyn, and of course, Bethesda.
Schedule Jeep Service