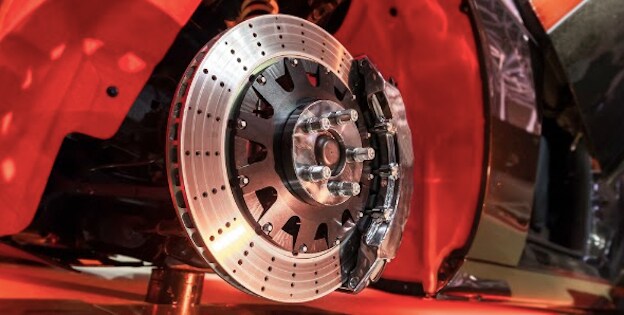 Schedule Service at Ourisman Jeep Bethesda
Get Your Brake Serviced at Ourisman Jeep Near Washington DC
Braking. It's something you (hopefully) do every single time you drive. Since braking is such a common thing, you need to make sure that your Jeep's brakes are in working order and can stop your Jeep when needed. Fortunately, you can turn to Ourisman Jeep's service center, conveniently located in Bethesda, MD. At our service center, we can run a full inspection on your Jeep's brakes and replace or repair any parts that may be defective. When it comes to your brakes, be sure to head to the experts at Ourisman Jeep for your routine maintenance and repairs near Silver Spring.
Signs Your Brakes Need to Be Serviced or Replaced
Defective brakes can lead to disaster. If you don't have enough braking power to stop before hitting an obstacle, the resulting accident can be life-threatening. Don't take that chance. If you notice any of the following symptoms as you drive your Jeep around Potomac, be sure to visit Ourisman Jeep's service center as soon as possible:
Squealing or rattling sound as you brake
Decreased stopping power
Brake pedal vibrates as it's depressed
Your Jeep pulls to the side as you brake
Why Service Your Brakes at Ourisman Jeep?
Alexandria drivers know that Ourisman Jeep is a fantastic local destination for new and pre-owned Jeep SUVs and pickup trucks. In addition to our expansive inventory, Chevy Chase area drivers can head over to our location for our fully-stocked service center.
Getting your brakes service at Ourisman Jeep is a great experience. At our service center near Vienna, you can put your trust in our expert technicians to diagnose your problem and set you on your way in no time. Using our online service scheduler tool, you can choose a time that's right for you to get your brakes serviced at our service center near Vienna.
Schedule Service at Ourisman Jeep Bethesda