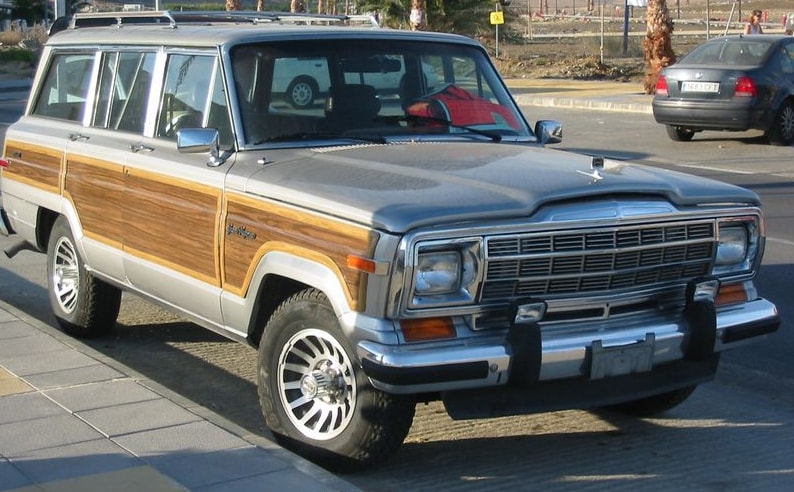 (Photo by Asterion: Creative Commons Attribution-Share Alike 2.5 Generic license.)
While cars have dominated the roads for most of automobile history, SUVs have a surprisingly storied provenance dating to before the Second World War. However, the "modern" SUV, one focused more on accommodations than rugged utility, didn't begin hitting its stride until the late-80s/early-90s, with the '84 Jeep Cherokee cited as one of the earliest examples. But while contemporary models and their luxury counterparts are a relatively modern phenomenon, the original pioneer of the segment got its start all the way back in 1963. Of course, we're talking about the legendary Jeep Wagoneer.
The Wagoneer introduced the blueprint from which today's still take their cues: four-wheel drive, expansive cabins, and various amenities aimed at maximizing comfort and convenience. A cross between the Willys Jeep Station Wagon (first released in 1946) and the original Jeep Gladiator pickup truck (debuted a year early in 1962), the Wagoneer exhibited several attributes that distinguished it from the rest of the segment, namely an independent front suspension (as opposed to the typical rigid axle) with a quasi-double-wishbone design that provided improved ride quality and more car-like handling.
In 1966, the Super Wagoneer began offering a bevy of amenities that, while commonplace today, were considered luxuries at the time. Examples include air conditioning, seat belts, a padded dash, a push-button radio, a positionable steering wheel, power steering and brakes, ceiling lights, and even a power tailgate. In the early-80's, the Wagoneer split into three variants, each increasingly luxurious, the Custom, Brougham, and Limited. The latter offered such creature comforts as power locks and windows, sound baffling, power-adjustable front seats, and plush carpeting.
In 1984, the Wagoneer Limited became the Grand Wagoneer, which would become the SUV's gold standard. It featured numerous luxe amenities to further improve ride quality, passenger comfort, and convenience. "Highlights" included gas-filled shocks, corduroy seat covers (also available in leather and velour), premium leather trim, a digital clock, a roof rack, a power rear window hatch, an overhead console with compass and temperature gauge, and a burly 5.8L V8 with strong towing capability.
While 1990's dramatic oil price rise spelled the beginning of the Grand Wagoneer's end, its nearly three-decade run was one of the industry's longest. And it was an early standard setter and pioneer of the luxury utility vehicle concept until its discontinuation in 1991. Now, thirty years after the final model rolled off the assembly line, Jeep has announced the resurgence of the iconic SUV nameplate for the 2022 model year, which you can learn more about in Part 2.